Large Monstera deliciosa
/

Use AR feature to view the plant in your room on mobile

NYC/NJ EXCLUSIVE, learn more.

Low maintenance

Tolerates Drought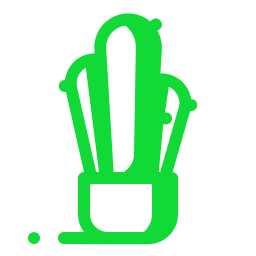 Standard size floor plant

Free re-potting when you buy our pot

Guaranteed for 14 days

Support SMS: +1(609) 968-7063
Potential NYC and NJ customers keep asking about our Monstera deliciosa (large size). This stunning plant hails from central America, deep within its tropical forests. Its heart-shaped leaves with natural splitting holes set the plant apart from others and make it a beautiful addition to any room. The monstera grows best in ones with bright sunlight, but it can get accustomed to medium conditions. While humid air is preferred, the deliciosa does fine with regular room humidity.
Great Floor Plant
The large monstera works great for most NYC and NJ homes and apartments because of its size. When in its large phase, the plant can reach 2 and 3 feet in height, spreading 2 to 3 feet wide, allowing it to fit on the floor as a tropical highlight in most rooms.
Split Leaves
When in its younger stages, the deliciosa's leaves start off with several natural holes. As the plant matures, the holes get longer until they eventually form a split in the leaves, giving the monstera its island appearance and the nickname "swiss cheese plant".
Tropical Colors
Embrace the tropics into your home when you add the monstera to your plant collection. It has rich, glossy, hunter green leaves paired with splashes of lime here and there, encapsulating a lush, tropical feel that plant parents love.
2-Day Local Plant Delivery
Free 2-Day NYC&NJ Local Plant Delivery Included! We will notify you before we arrive so you can prepare to intercept the local delivery. Check your local delivery eligibility here
Dimension of Selected Plant
General Size Guide