Use AR feature to view the plant in your room on mobile

NYC/NJ EXCLUSIVE, learn more.

Tolerates Drought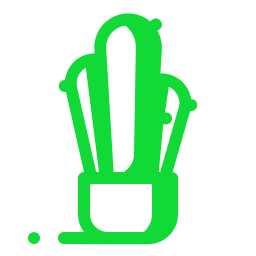 Standard size floor plant

Free re-potting when you buy our pot

Guaranteed for 14 days

Support SMS: +1(609) 968-7063
Oh sweet, sweet, Ficus Danielle, how we love you. Scientifically known as the Ficus benjamina, she hails from regions in Africa and South America. Danielle is one of the many different, yet gorgeous species of Ficus houseplants on the market. Drink in their glossy, bright, kelly-green leaves with electric lime and neon highlights that make the houseplant look like it's glowing. Our NYC / NJ customers are rushing online to get this large size Ficus Danielle delivered, currently sitting at approximately 4 feet in height with leaves that span a foot and a half wide-ish. Want to see what this Ficus will look like in your home before you even buy it? Pafe Plants has got you covered. Use our Augmented Reality (AR) feature paired with your smartphone to picture what Danielle will look like in your room before you even bring it home.  
Ficus Danielle Benefits
Ficus Danielle's are resilient plants, with the ability to flourish at average room temperatures. They can also thrive in either light-shade or indirectly bright rooms. Adding to that, Danielle is also pretty good about disinfecting air and deterring respiratory issues in humans and pets through air purification.
Shaggy
Customers love the 'shaggy' look of the Ficus benjamina, with its small, petal-shaped leaves that look like little boats at harbor. The stubby, tube-like stems jut out at angles that make the plant look like a round but shaggy bush. Also known as the 'weeping fig' for this appearance, you can really grow your way to a spruced up office, garden, or entryway with the Ficus Danielle. It's a pretty popular houseplant at the top of any interior designer's list, so it sells out quickly.
Twisted Beauty
Part of the Ficus Danielle's charm is its spiraled, trunk-like stems. Braided, cream colored straw trunks twist upwards until they break off into thinner stems that sprout Danielle's beloved leaves. 
Addicting
As you may not already known, the Ficus has a large family, with over 800 types flowing around in the world. We have a few of them at your disposal, so take advantage of that and get your hands on all of them! After you've already bought Danielle, you can get our Ficus Benjamin and Audrey. They all have their own distinct looks, but flow together harmoniously.
Dimension of Selected Plant
General Size Guide