Large Fiddle Leaf Fig (Braided)
/

Use AR feature to view the plant in your room on mobile

NYC/NJ EXCLUSIVE, learn more.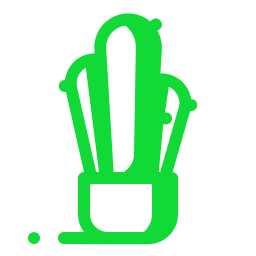 Standard size floor plant

Free re-potting when you buy our pot

Guaranteed for 14 days

Support SMS: +1(609) 968-7063
When you gaze lovingly at our braided Fiddle Leaf Fig plants, you'll notice they don't look too different from the other Fiddle Leaf Fig, but for how trunk-like stems and thick leaves look. The braided Figs have a chocolate colored, twisted or braided stems that twist from the bottom all the way up. The leaves also start sprouting around mid-trunk and get dense in the middle, giving it tropical tree vibes. Want to see what it looks like at your crib? Pafe Plants has AR tech. that can show you the way. See how the braided Fig looks in your room before you leave our store. How? Our AR technology pairs with your smartphone to show you an image of the Fig in your room.
Large Fiddle Leaf Fig (Braided) Benefits
It's great at removing air toxins from the environment around it. As if that wasn't enough, the more Figs you have in your room, the better it can clean air and pump out pure oxygen. Want to speed up the process ? Collect all of our Figs. Pafe Plants has the regular Fiddle Leaf (non-bush version), the Fiddle Leaf Fig pole, and the Bush Fig. 
Put It in Your Salad
Just kidding, definitely don't do that. But the braided Fiddle Leaf Fig's leaves definitely look like they can be mixed in with your favorite salad greens. The foliage also fans out and curls inward while stretching upwards towards the sun. Our customers from NYC, NJ, and beyond have noticed the Fig's wide, shiny foliage that has veins throughout the middle which add to it's lettucey appearance. But seriously, don't eat it.
But Seriously, There's a Bunch
The Fig or Ficus is a genus of plants that has over 800 species from lush, tropical regions all over. That's huge! They are characterised by their rapid growing patterns that can sometimes get invasive under the right conditions. You can avoid crazily dense Figs by making sure to trim them at regular intervals. We can also give you tips on how to adequately cut your Fig.
Shining Bright

Figs are known for their electric hues that range from lime, to forest, to emerald green and in between. When the plants get big enough, the leaves really show off their vivid pallets highlighted by dashes of orange cream in the veins.
Dimension of Selected Plant
General Size Guide