Large Alocasia 'Regal Shield'
/

NYC/NJ EXCLUSIVE, learn more.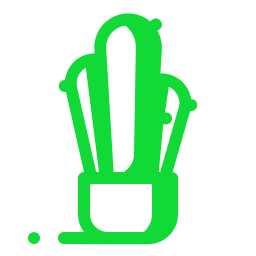 Standard size floor plant

Free re-potting when you buy our pot

Guaranteed for 14 days

Support SMS: +1(609) 968-7063
The Alocasia 'regal shield' is characterised by it's big and thin green-purple leaves. It has the potential to grow up to 5-6 feet tall when kept in optimal conditions!
SHIELDS, ARROWS, AND ELEPHANT EARS
Our NYC and NJ customers love the odd shapes and big sizes that develop from the medium Alocasia leaves. The leaf's striking Sacramento hues, lime accents, and deep, purple undertones paired together with the wide, pointed, wavy shape give them the appearance of a shield. Still, others think the leaves resemble elephant ears, sometimes dubbing the Alocasia the Elephant Ear plant. 
THRIVES IN TROPICAL CONDITIONS
Native to the subtropics of Asia and Australia, regal shields love warmer temps and thrives in temperatures of between 60- and 80-degrees Fahrenheit. When continually exposed to lower temperatures, the plant may grow dormant and lose some or all of its leaves. Keep the plant away from drafts to promote efficient growth. Under optimal humid conditions during the warmer months of the year, your alocasia may bud a new leaf each week.
2-DAY LOCAL PLANT DELIVERY
Free 2-Day NYC&NJ Local Plant Delivery Included! We will notify you before we arrive so you can prepare to intercept the local delivery. Check your local delivery eligibility here
Dimension of Selected Plant
General Size Guide