Use AR feature to view the plant in your room on mobile

NYC/NJ EXCLUSIVE, learn more.

Tolerates Drought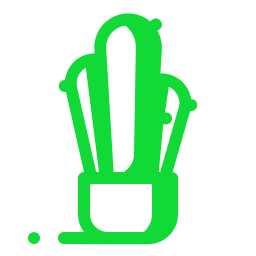 Standard size floor plant

Free re-potting when you buy our pot

Guaranteed for 14 days

Support SMS: +1(609) 968-7063
It's getting tough to keep the Ficus Audrey on our shelves. Our NY and NJ customers have the option to utilize our 2-day delivery service to order this beauty right to their front door. We also do curbside pickup. If you're a Ficus fan and already picked up our other Ficus's,
Benjamin
and
Danielle
, then take a closer look at our Audrey. Scientifically known as the
Ficus benghalensis,
this gal is a newer Ficus that's only recently become commercialized.


Ficus Audrey Benefits
The Audrey has a cool health perk during photosynthesis. Your beauty takes in carbon dioxide and other toxins in its quest for food and spits out purified air in return. Win, win!
Playful
This Ficus benghalensis has a light, breezy, energy that many plant families enjoy. Its leathery, olive foliage and caramel-colored stems almost glow in the sun. Audrey also has some cute, bendy trunks that grow cute stems. These Ficus stand tall, but dense with leaves and a few stems poking out. Some Audreys grow in a crooked pattern and kinda look like it's permanently blowing in the wind.
One of Many
Sister to the Ficus Danielle, AKA the high-class Fiddle Leaf Fig, this Audrey is more laid back to and forgiving than the Fiddle. The two plants also have their own unique vibes. They may be a part of the same family, but you will want to make sure you nap 'em both. While both have one long, brown trunk, the Fiddle's leaves only start sprouting at the top of the plant and look like a mini tree. Unlike Audrey, which has narrow, egg-shaped leaves starting at the trunk bottom and growing all the way to the top, like a long bush. 
Pretty Big
In real life, the Ficus Audrey is native to the tropics of India and Pakistan, where it can reach impressive sizes. While the houseplant counterpart is about 4 feet tall, Audrey's in nature have stretched over 100 feet in height. Adding to that, the leaves reach much wider like a tropical rainforest canopy that will jazz up any room. Audrey is quite the lush beauty.
Dimension of Selected Plant
General Size Guide